If you have large varicose veins, treatments like endovenous ablation and sclerotherapy may not be the best solution. In these cases, our board-certified vein specialists at Vitality Vein Care offer Varithena. This safe and effective treatment is often performed on large varicose veins without the expense, downtime, or worry of surgery. While minimally invasive, this treatment is very effective at collapsing these varicose veins, allowing our Plano, McKinney, and Frisco, TX patients to treat the aesthetic issues involved with varicose veins, as well as the underlying issue. For more information, contact Drs. Daniel Rizzo, Bradley Hart, or Aaron Roberts in Prosper, TX today.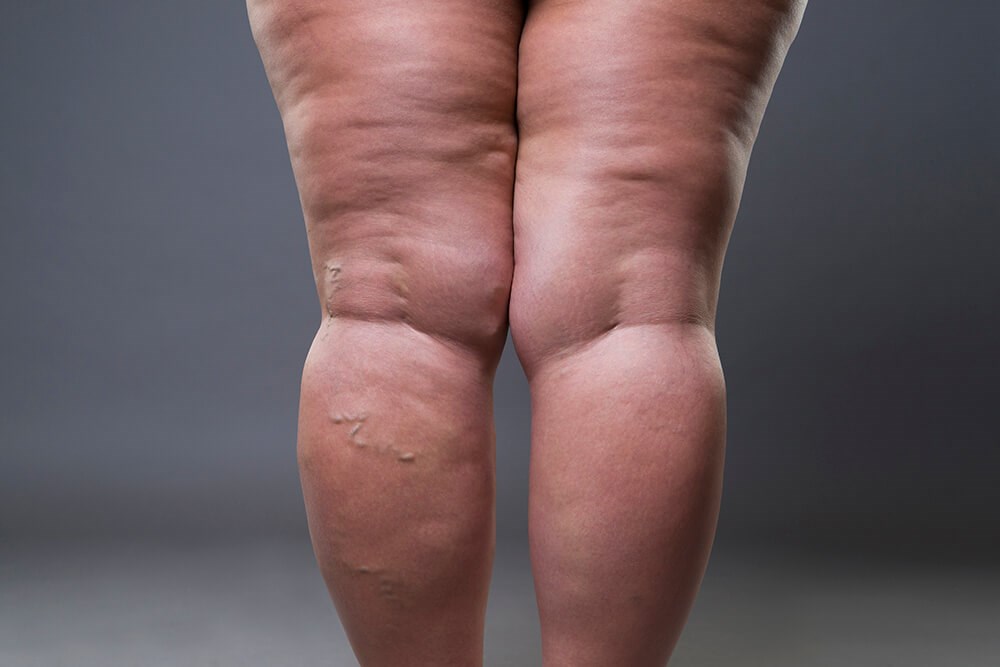 What Are The Benefits Of Varithena?
At Vitality Vein Care, we use Varithena to help eliminate the pain and embarrassment of unsightly large, swollen varicose veins. Varithena treatments for varicose veins have a number of great benefits, including:
Effective for large varicose veins (95% success rate)
Only minimally invasive
No anesthesia necessary
No incisions or stitches
No downtime or recovery period
No foreign bodies are left behind after the procedure
Less expensive than surgery
Treatments are quick
Many see results in as little as one treatment
An option for people who are NOT candidates for other vein treatments
Reviews
"As a board-certified, family practice physician, and a patient of Vitality Vein Care, although I live just over two hours away from this facility, I have still referred many patients to them, because they are worth the drive. I believe they provide the best of care to their patients, and with each patient I have sent, I continue to receive wonderful feedback regarding their experiences with Vitality Vein Care. I have consistently seen good outcomes, and some seem nearly miraculous, so, if anyone is hesitating for an evaluation, I believe they're worth at least the first visit, and to receive the education they have regarding the condition that they find."
- C.C. /
Google /
Oct 06, 2023
"Had an opportunity to visit with Stephanie Sealy. She and her team I now call Charlie's Angels worked me over pretty well and were extremely thorough. It can only get better from here. So here we go. I need the leg cramps to stop because they are so painful. My initial visit was pleasant and hopeful.....stay tune!"
- J.Z. /
Google /
Nov 25, 2023
"I had wondered why my legs hurt. And WHY did I have leg cramps every night. During my annual physical my doctor recommended me to have Vitality look at me. They said it would be amazing. We just finished the last surgery… and WOW!! No more leg cramps! My legs feel GREAT. Truly. The doctors and nurses, and other staff members were all excellent. Service. 5 stars. If your legs hurt, do yourself a favor and see Vitality. The procedures were almost painless and were not hard for for me at all!"
- R.J. /
Google /
Nov 14, 2023
". I had a great experience. I highly recommend Vitality Vein Care. The staff is great . They are simply great."
- C.J. /
Google /
Nov 03, 2023
"I have a lot of anxiety over these procedures. The entire staff is caring & loving. They actually want you well and thriving! Both Dr Hart & Dr Rizzo and their staff are awesome.Vitality Vein Care I would highly recommend to anyone in need of these services."
- B.H. /
Google /
Nov 02, 2023
Previous
Next
Am I A Candidate For Varithena?
Varithena to treat large varicose veins in the legs can be an excellent option for many patients. The best candidates have large, tortuous (twisted) veins, veins that are above and below the knee, or veins that have been previously treated with other methods.
Those who are NOT candidates for Varithena are often those who:
Have blood clots in their legs

Are allergic to polidocanol
During your consultation at Vitality Vein Care, we will examine your veins and talk to you about your medical history to determine if Varithena is the right treatment for your varicose veins.
What Can I Expect from Varithena?
During your Varithena treatment, we will use an ultrasound to guide us throughout the procedure. Once we reach the varicose vein in question, we will inject a sclerosing foam. We'll have you walk around for 10 – 15 minutes while we monitor you. This precaution is taken to ensure you have no immediate reaction to the medication. After your appointment, you may experience pain, tenderness, or swelling in the treated leg. This, however, shouldn't last long. Once you go home, we'd like you to take at least one walk for ten minutes a day for the next month. We will also have you wear compression stockings for two weeks or so following your treatment. There are some cases where we will need to schedule follow-up Varithena treatments. We will schedule these following your appointment.
Does Varithena hurt?
No, it doesn't. Unlike other methods which require an incision or stitches, Varithena treatments are finished in only one or two easy needle sticks and are virtually pain-free.
Is Varithena safe?
Yes, it is. Varithena is approved by the FDA to reduce the appearance of varicose veins.
How quickly does Varithena work?
Most patients can expect to see results within 1 – 2 weeks. Optimal results are usually seen in 3 – 4 weeks.
Is Varithena the same thing as sclerotherapy?
Varithena is similar to sclerotherapy. Both inject a sclerosant in the vein to shrink it and reduce its appearance. Varithena uses foam sclerosant and ultrasound guidance to accurately target the affected veins and can better treat large varicose veins than other treatments.
Ablate Large Varicose Veins
When other varicose vein treatments, such as sclerotherapy or endovenous ablation, aren't available to you, Varithena may be a great option. This state-of-the-art treatment at Vitality Vein Care is offered to men and women with large varicose veins. Our board-certified vein specialists Drs. Aaron Roberts, Daniel Rizzo, and Bradley Hart offer this outpatient procedure right inside our Prosper, TX office. For more information, contact Vitality Vein Care today.
Related Conditions & Treatments
Related Post